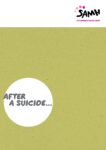 This guide to practical and emotional support following a bereavement by suicide has been produced…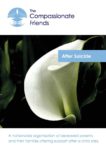 This leaflet, by The Compassionate Friends, provides practical and emotional support following the suicide of…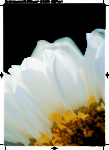 A useful guide following the loss of a loved one through Suicide.
Thank you for your interest in the role of Chair of the Support after Suicide Partnership (SASP). Please find included in this pack a more detailed role description for our Chair role. I hope you feel inspired to consider working with us, and if you feel you bring the skills to be our next Chair, we will be delighted to receive an application from you.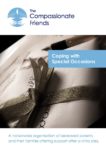 This leaflet provides information on how to cope with special occasions after the loss of…
This toolkit is designed to support employers in their response to the suicide of an…
How to support someone who has been bereaved and affected by suicide…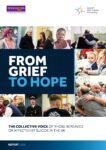 Please note that the content of the report may be difficult to read, and upsetting.
We have come together, as organisations that provide bereavement support and group work, to share…
This leaflet is about what you can do to help yourself, how others can help…
A resource for people bereaved through suicide or other unexplained death, and for those helping…